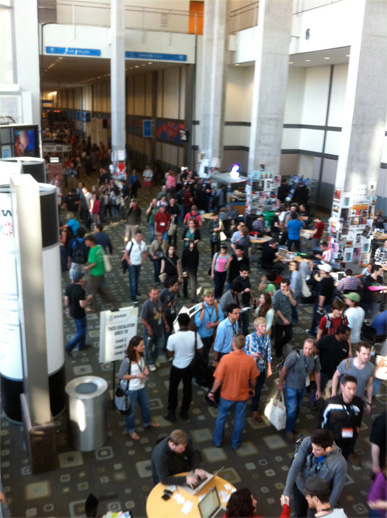 I was pretty psyched when I found out I was going to SxSW this year and so I told a few of my friends about it. The conversation went something like this:
Me: Guess what? I'm going to SxSW!
Friend: Awesome! What bands are you going to see?
Me: Er…no bands. I'm going to the Interactive Festival.
Friend: Interactive? Oh, that's cool.
Me: Yeah! I hear the founder of SCVNGR is going to speaking! COOL, RIGHT?
Friend: *crickets*
It's instances like these that remind me that I'm a geek…and I'm ok with that. I went to SxSW Interactive in 2008 and 2009, took a break last year, so I was ready to jump back in the scene.
One of my favorite things about going to SxSW Interactive is the conversations you have there. You can throw out technical terms freely and people won't think you're crazy. You can talk about new internet memes and a) they totally know what you're talking about, b) think you're awesome and c) they won't think you're from a different planet. And you know what else? You can get super excited about a cool app that you just discovered for your phone you can't live without and people will share your enthusiasm! Nothing makes me happier than going somewhere where you're in the minority if you don't have at least 3 electronics strapped to your body. Oh, joy!
There were several panels that I sat in on, some better than others, but my two favorite were by Seth Priebatsch, founder of SCVNGR, and Matthew Inman, the man behind The Oatmeal. They each talk about two very different things – Priebatsch's covered social gaming and human motivation and Inman's mostly about viral marketing, but they were fascinating nonetheless. If you're curious at all to know what they talked about, listen to Seth Priebatsch's and Matthew Inman's podcasts.
Also, two cool photos from SxSW.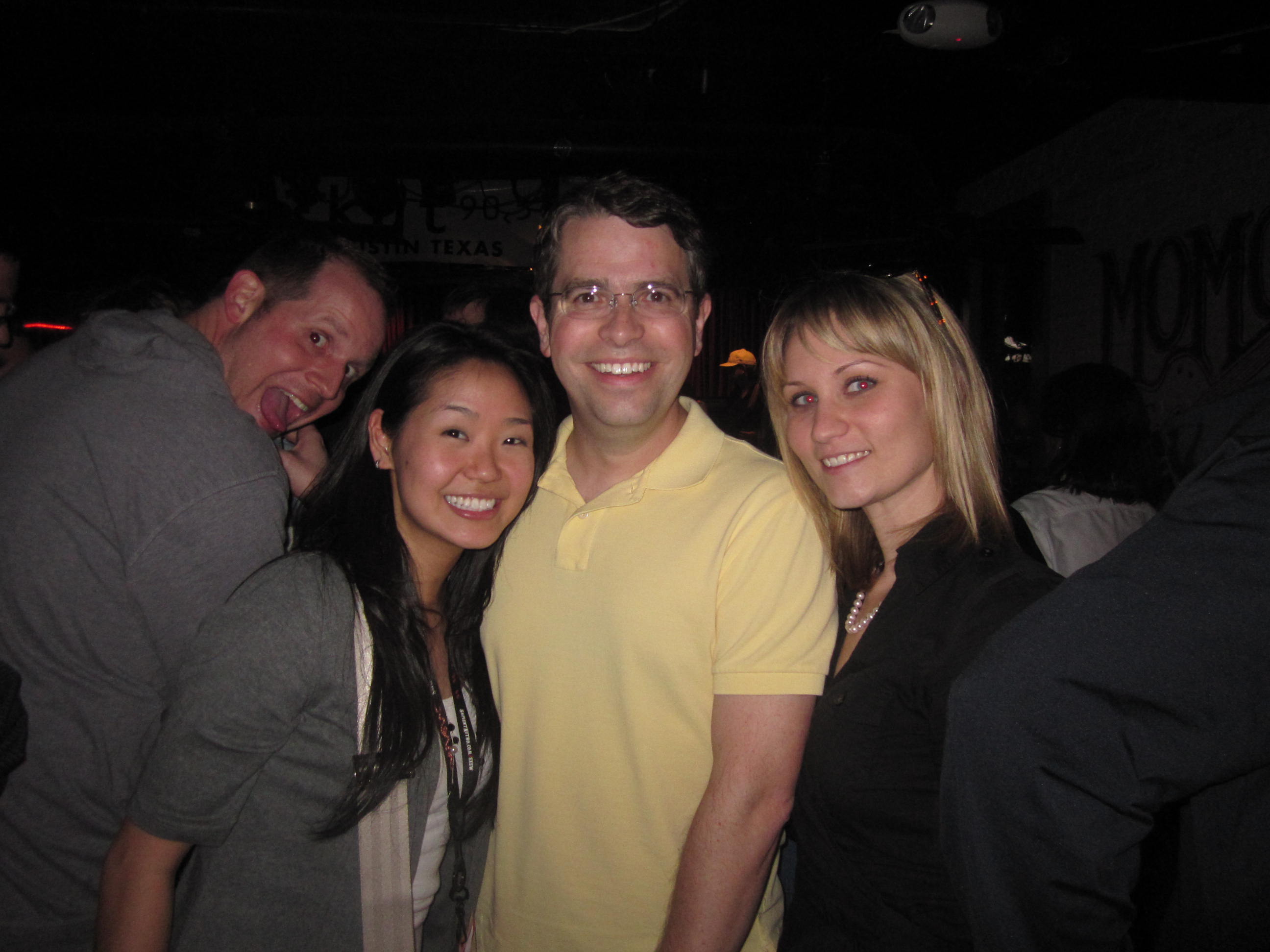 Random guy, me, Matt Cutts and Tara
I went to the most amazing tradeshow booth ever – Chevrolet's 3-D Photo Station. It was set up to promote I believe their new Cobalt and it was fantastic. Definitely my favorite stop.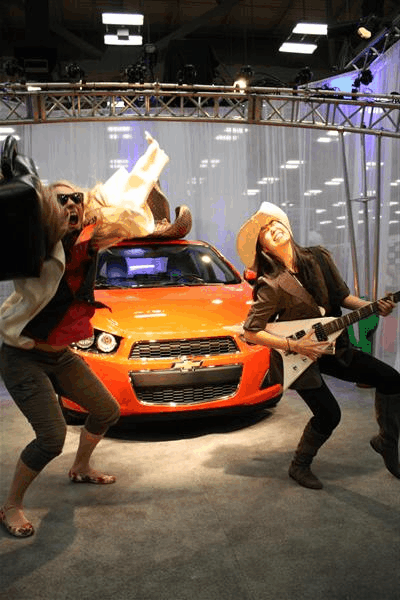 As always, I learned a whole lot, met great people and had my fair share of good old fashioned nerd fun.
See ya next year South By!